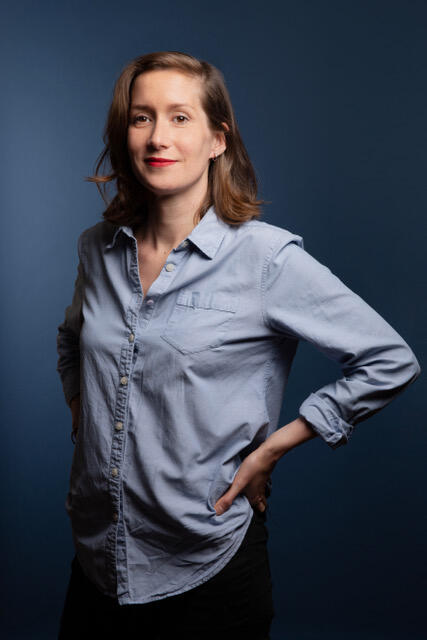 Polish-born, French-educated, Anna Ciennik likes to look at the world from different perspectives.After graduating from la fémis French film school in 2010 from the production department, she worked in various capacities - mostly as line producer and post-production supervisor - for the French Film Academy Les César and Les Films d'Ici, as well as Les Films de Pierre and Kazak productions, among others.In parallel, she has been reading scripts for companies and institutions in France and the UK including the CNC, Why Not Productions, and Creative Films.Anna's interest for international independent production led her to join Paris' Coproduction Village and Les Arcs European Film Festival as manager of the European Industry events. Between 2017 and 2021, she curated five editions of its co-production markets.These experiences combined give Anna an in-depth and unique view into the entire journey of a film.Anna is a member of the Collectif 5050, and a bit of wine and language geek.
Script Consultant
---
When consulting on scripts, Anna puts her skills at the service of the author's vision.She intervenes at different stages of development, adjusting to the writer's and production's needs.
At times, script midwife, story architect, character psychologist, empathy is her drive.She believes the craft of scriptwriting is one of humility and playfulness and that films can have an impact.Apart from working privately for writer-directors and producers, Anna is a script consultant for several development labs and residencies including La Résidence by Cannes Film Festival, Locarno Residency, Ikusmira Berriak Residency by San Sebastian Film Festival, BoostNL founded jointly by Holland Film's Meetings & Rotterdam's Cinemart, Open Doors Hub, Lab & Consultancy run by Locarno Film Festival, Plot Script Lab, European Short Pitch and finally Alpi Film Lab, a scheme by TorinoFilmLab and the Italian Cinema Film festival of Annecy.She works in English, French, Italian, Spanish and Polish, and is used to working on films coming from a wide range of worldviews and cultures and to dealing with different storytelling styles.Clara Sola by Nathalie Álvarez Mesén, a swedish/costa-rican coproduction, and Amparo by Simón Mesa Soto, a colombian/swedish/german film, her first official credits as a script consultant, premiered at the Director's Fortnight and the Critics' Week in Cannes 2021.
Talent & Project Scout • Market Adviser
---
Anna has a strong understanding of both script development and the market, she is involved in the selection committees of many funding bodies and labs.Thanks to her numerous attendance to festivals and trainings, she benefits from a strong network in the author-driven independent film industry.She puts these skills at the service of markets, sales companies and development labs as a talent & project scout, matchmaker, roundtable moderator and sometimes as a speaker herself.
"The difference between life and the movies is that a script has to make sense, and life doesn't."
---
Joseph L. Mankiewicz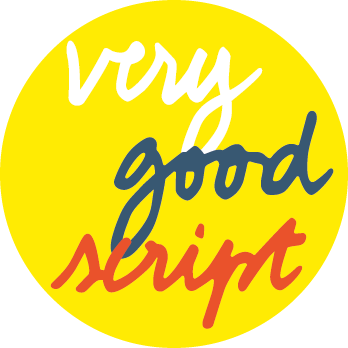 Very Good Script
Anna Ciennik
hello [at] verygoodscript.com
©verygoodscript 2021 . All rights reserved.
Legal Notice - Cookie Policy
PublisherAnna Ciennik / CAE CLARA
43 boulevard Magenta
75010 PARIS, FRANCECAE CLARA is registered in the Commercial Register of Paris under the number 494 238 785
SCOP/SARL à capital variable
SIRET 494 238 785 000 21Website Editorial Director : Anna CiennikWebsite hosting : Carrd.com
---
CreditsSite conception : Marion Thomassin / Super Nouvelle
Very Good Script logo : Marie Coirié
Anna Ciennik's portrait : Camille Collin
Photos : Unsplash
---
Compliance with intellectual property rightsThis Site is a creative work protected by intellectual property laws.Unless otherwise indicated, intellectual property rights relating to documents contained in the Site and any elements created for the Site are the exclusive property of Very Good Script, given that Very Good Script has granted no license nor any other right except that of consulting the Site.The reproduction of any document published on the Site is authorised solely for personal and private use, and all reproduction and all use of copies for other purposes is explicitly prohibited.The brands, patents, logos and other intellectual property rights mentioned on the Site are the property of Very Good Scipt or under authorisation. No rights or licenses shall be assigned concerning any of these elements without the written authorisation of Very Good Script or a third party who holds these rights.This Site complies with copyright law. All of the rights of authors of protected works reproduced and communicated on the Site are reserved. Except where authorised, any use of works other than private and individual reproduction and consultation is prohibited.
---
Privacy PolicyWe are committed to protecting your privacy and personal data. Thus, in accordance with the current legislation (i.e., Regulation [EU] No. 2016/679 of 27 April 2006), we have put measures in place to protect your personal data.The Personal Data collected on this website will only be used to contact you or send you information about our services. It will not be communicated to any third parties.In accordance with the provisions of Regulation (EU) 2016/679 of 27 April 2016, applicable from 25 May 2018, of the European Parliament and Council, you, as the User of the Website, have the right to :
- access, rectify, modify or delete your Personal Data;
- object to the processing of your Personal Data;
- limit or restrict the use of your Personal Data, and
- ask for portability of your Personal Data.You can exercise these rights at any time by contacting the Website Editorial Director, who is responsible for the processing of Personal Data, by sending an e-mail to : hello [at] verygoodscript.com